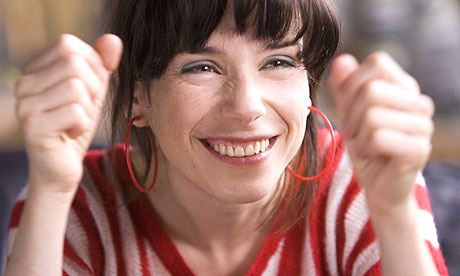 Despite deepening economic gloom and impending climatic destruction the world is becoming a happier place, according to an analysis of quarter of a century of data on wellbeing from 45 countries around the globe. The finding goes against the received wisdom that a country's economic advances do not translate into increased wellbeing among its citizens.
The researchers who compiled the data believe increasing levels of happiness were not picked up until now because studies have tended to focus on rich countries where increases in wealth make little difference to their citizens' satisfaction with life.
"The classic view, which we are not disputing, is that there are diminishing marginal returns to economic development," said Roberto Foa at Harvard University. "So for initial levels of economic development people are escaping subsistence poverty and people's subjective levels of happiness will increase."
Click here for the full article.
If you're ever having trouble coming up with one more happy thought to complete your five happy thoughts per day, just remember that the world is becoming a happier place.  That's bound to make you smile.
-MJ